| | |
| --- | --- |
| | JULY 2017 – In This Issue: |
PHOTOS FROM THE JUNE 2017
PROFESSIONAL NETWORKING EVENT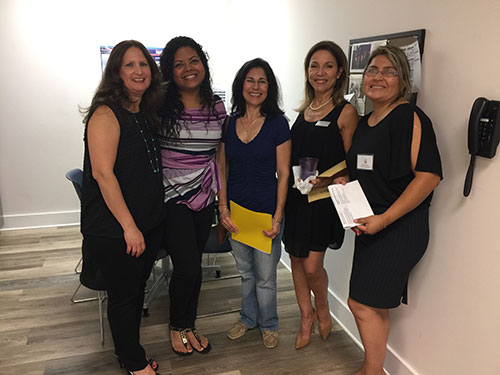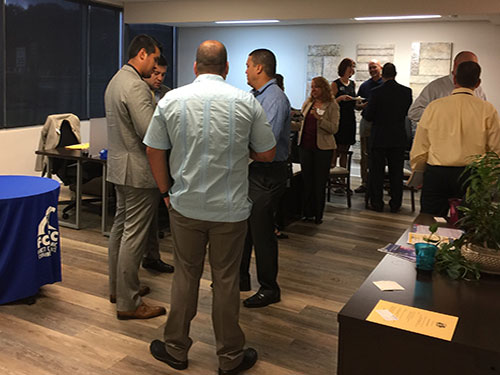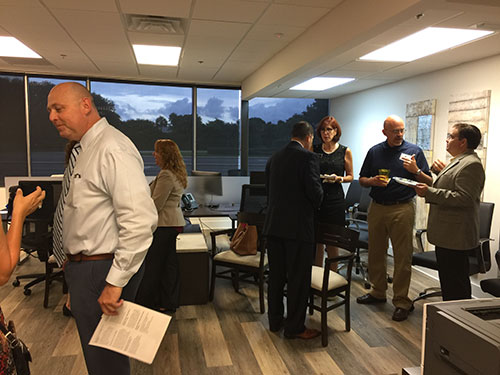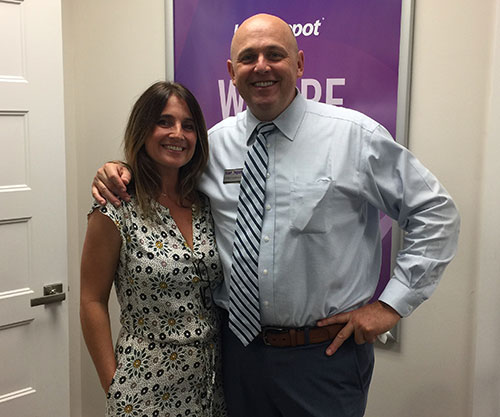 MESSAGE FROM THE CHAIRMAN
Dear FCHCC members and supporters,
When a problem strikes, instead of becoming immersed in it, believe your business reality can be redefined. Old problems become entrepreneurial challenges as you perceive new solutions.
Then, when you achieve a goal, recognize the benefits of your positive work lifestyle. Say,
"thank you!"
and give away all the
positivety
 you can as you lead your company by serving others. And amazingly, the cycle of working positive begins anew and you'll find yourself receiving even more in your business.
By exercising the positive muscle group of your mind and focusing on profit-enriching activities, pretty soon that which seemed impossible about your business becomes not only doable, but you say to yourself, "I can see my business this way all the time!"
At First Coast Hispanic Chamber of Commerce, we believe if we put our minds together to work in a positive manner, there will be no limits to what we can achieve…for our businesses.
I encourage you to be part of a group of positive business leaders in our community….come and join the future!
Rene U. Pulido, MD
Chairman
First Coast Hispanic Chamber of Commerce
This is a great time to join us! If you have not renewed your FCHCC membership or want to join, click here for more information.
WELCOME NEW AND RENEWING MEMBERS
The FCHCC is proud to announce our new and renewing members that joined or renewed in June.
Small Business
Non-Profit 1
American Lung Association
Association of Legal Administrators, Jacksonville Chapter
Christian Nursing College
Little Shepherd
North Florida Pumas
Nadia Ledee
Daniel Sotomarino
We could not achieve our mission without our members… THANK YOU very much for your partnership!
To review member benefits and/or to become a member, please visit our website for more information.
MEMBER SPOTLIGHT
Riverside Fine Arts Association
Riverside Fine Arts Association (RFAA) seeks to enrich and inspire our community and its schools through the shared experience of live music and visual arts.
RFAA will soon celebrate its 25th year in existence and is constantly evolving to accommodate the wants and needs of the patrons and donors. RFAA offers a variety of concert options – Classical, World, Jazz – and also encompasses visual artists with our programming. The artists and musicians that are chosen represent the high standards people in Jacksonville (and the surrounding areas) have come to expect and RFAA has always provided a memorable concert experience.
RFAA also has an outreach program called Project Listen. This program continues to be one of the most unique and outstanding music educational opportunities for students, teachers, special needs groups and other organizations in the Jacksonville area.
RFAA is proud to be a part of the First Coast Hispanic Chamber of Commerce and looks forward to cultivating and developing relationships within the Hispanic community.
Learn more at www.riversidefinearts.org.
2017 HISPANIC HERITAGE GALA & ACHIEVING THE DREAM SCHOLARSHIP AWARDS
It's TIME to get your tickets!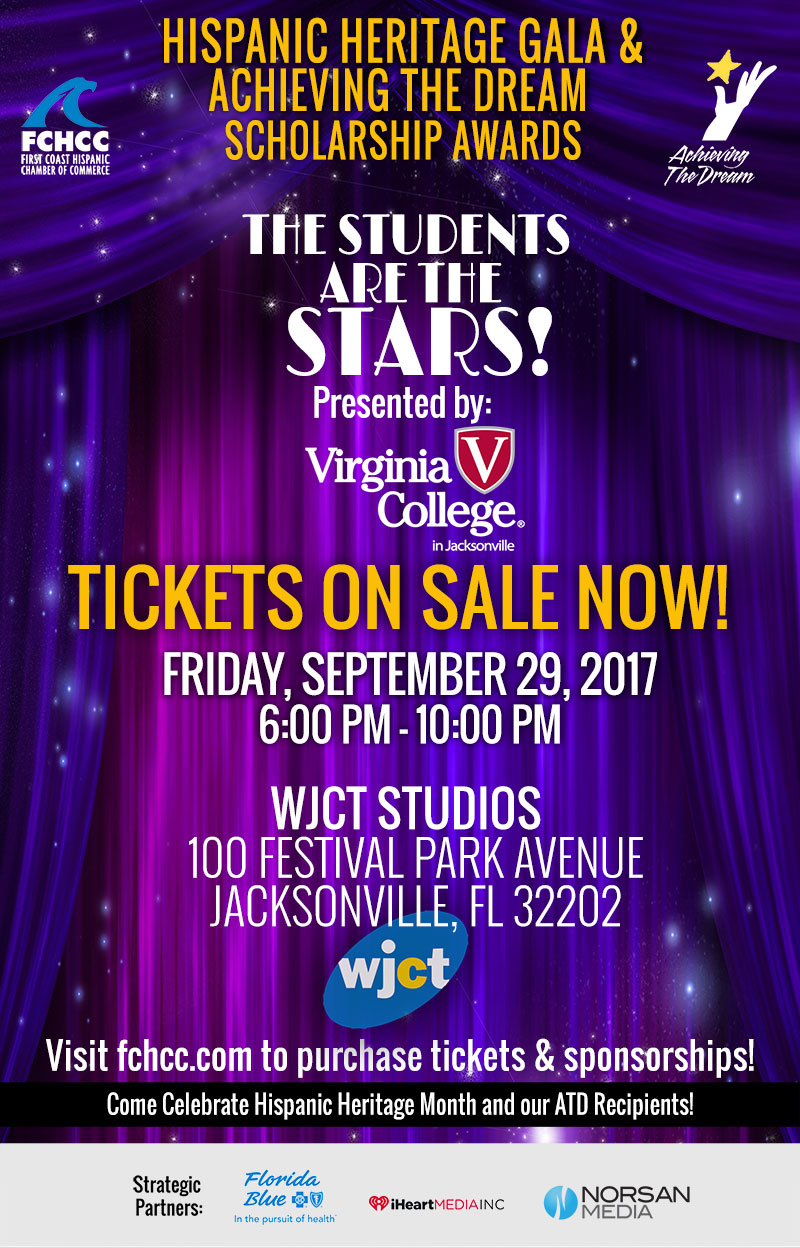 MARK THOSE CALENDARS!
On Friday, September 29, 2017, from 6:00 PM to 10:00 PM, FCHCC is hosting our
2017 Hispanic Heritage Gala & Achieving the Dream Scholarship Awards to recognize our Achieving the Dream Scholarship Award winners this evening.
We're working hard to roll out the red carpet for an "Academy Awards" themed show that you will not want to miss! The scholarship recipients will truly be our stars for the evening! The event will include activities such as:
Cocktail reception from 6:00 PM to 7:00 PM
Buffet Meal
Comedy Performance
Recognition and Awards
Live Band
Dancing
Photo Booth
Please keep an eye out for more details via email and our social media channels for news and announcements. Plus, FCHCC thanks our sponsors for this event!
We keep adding more business workshop events on our website calendar to help you grow your business!
Check it Out!
VOLUNTEER FOR AN FCHCC COMMITTEE
If you are interested in helping to make a difference, consider volunteering your time and talent for any of our committees or sub-committees.
IN THE NEWS
Stories about FCHCC's Members and Partners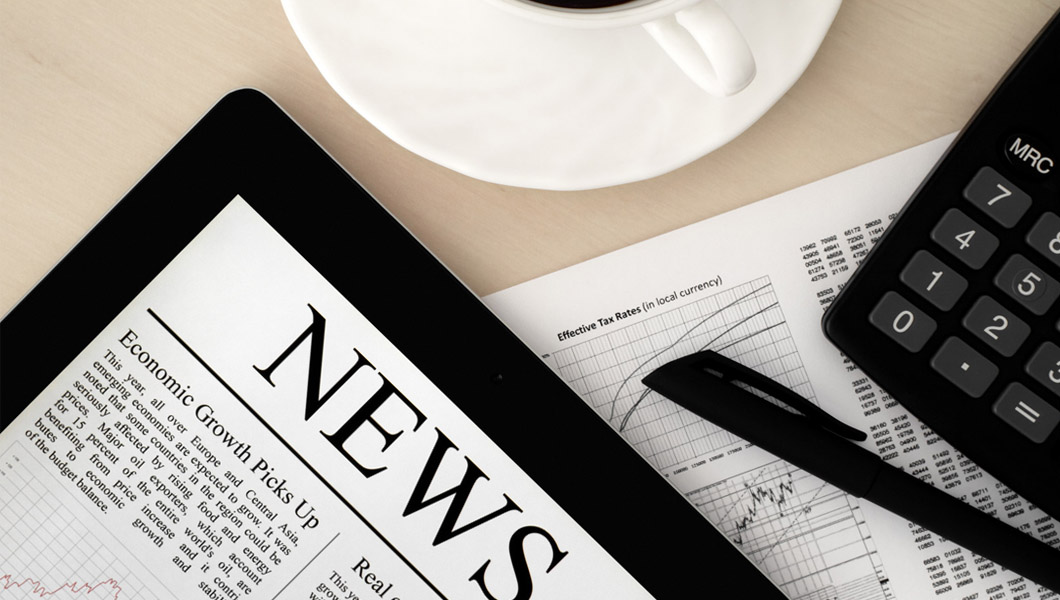 CURRENT JOB OPPORTUNITIES

New York Life Managers
Employer: New York Life Insurance
Chase Bank Jobs Portal
Everbank Jobs Portal
JAXPORT Jobs Portal
Employer:
JAXPORT
JEA Jobs Portal
Employer:
JEA
Publix Jobs Portal
Employer: Publix
AT&T Florida Jobs Portal
Employer: AT&THyatt Regency Jacksonville Riverfront Jobs Portal
Employer: Hyatt Regency Jacksonville Riverfront
BBVA Compass Bank Jobs Portal
Employer: BBVA Compass Bank
Florida Blue Jobs Portal
Employer: Florida Blue
To view all the above positions and to apply,
please visit our website by clicking here.
*******************************
Is your company hiring?
Submit your available job listings to
JOIN FCHCC OR RENEW YOUR MEMBERSHIP

We have several payment methods for your convenience. If you would like to mail in a check or money order, please mail your payment to:
First Coast Hispanic Chamber of Commerce
P.O. Box 57972
Jacksonville FL 32241 
FCHCC also accepts credit card payments for new memberships and renewals. You can join the FCHCC or renew your membership with any of these credit cards. To use this method, click any of the links below:
If you're renewing your membership with your credit card,
click here
!
Publishes the first week of every month!

Editor-in-Chief: Cesar Grijota, FCHCC President and CEO
Editor: Madelene Skinner, Media and Public Relations
Designer / Creative Director: Kim McDougal, Interactive Communications Coordinator
****
The First Coast Hispanic Chamber of Commerce (FCHCC) strives to establish and encourage better business practices among Hispanic-owned and operated businesses in northeast Florida and south Georgia. All business professionals, both Hispanic and non-Hispanic, are welcome to become involved with our Chamber. The FCHCC also strives to foster understanding of Hispanic heritage through educational endeavors, business opportunities and social interaction.