DOWNLOAD HEALOW TODAY: Click Here
 
Book instantly for
FREE.


At your convenience.Book your appointment – fast, free & easy, at your convenience – morning, noon or late at night! No more waiting on the phone with your doctor's office for an appointment. Find an appointment that works for you and book instantly.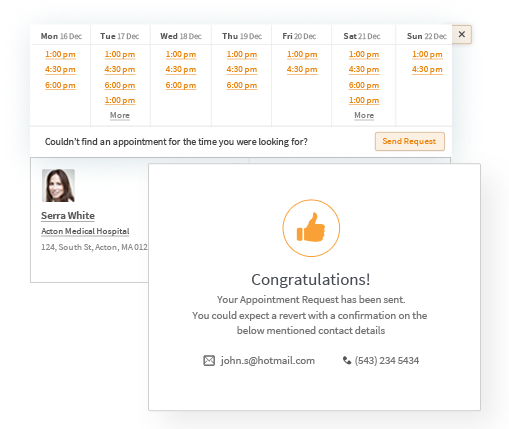 Share

your health & wellness accomplishments with your doctor. Set your health goals and track them easily using trackers. Use our weight management & activity trackers to reach your fitness goals. Track your numbers regularly to watch the trends change and share your progress with your doctor. Stay motivated to make better health choices.
Access your Health Record.

Anytime, Anywhere. 

healow is available to you on the phone or online when you need it. Manage your and your family's important health information, including labs, medications, allergies and much more. Having access to this information puts YOU in control of your health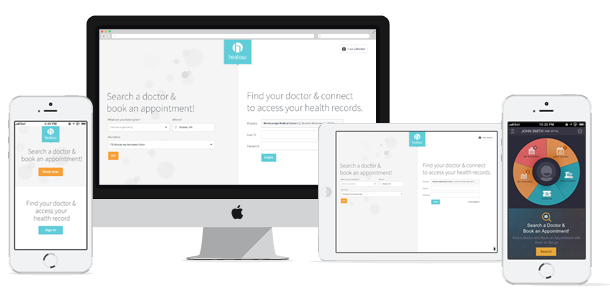 Trusted by
20 million patients

At Emed primary care & walk in clinic, our staff and physicians are committed to providing outstanding primary care services. Experts in primary care, we work together as a team to deliver comprehensive and compassionate care with minimal waiting times, and we are happy and ready to care for those with insurance from the affordable care act known as Obama Care. Emed Primary Care in Jacksonville, Florida is a one-of-a-kind center that specializes in Medical Weight Loss Programs with Approved medications such as ADIPEX, Urgent Care, Walk-In Clinic, Automobile Accident treatment,Workers Compensation, Addiction treatment and our new Emed Aesthetic Center. The Aesthetic Center provides a wide variety of services such as Laser Hair Removal, Laser Tattoo Removal, Toenail Fungus Removal, Jessner chemical peels and more. With onsite X-Ray and lab capabilities we are able to meet 90 percent of the health needs of patients 6 months of age and up. We also provide sports physicals and Allergy testingand more. We are open 8:30am to 5pm M-F. Emed accepts most major insurance carriers, including Medicaid, and also offers competitive self-pay options.
We accept Walk-Ins during the following hours: Monday-Friday: 1PM – 3PM.Our lunch hour is 11:30am – 1:00pm Monday – Friday.
Due to the volume of patients we are seeing everyday we can only accept up to 50 walk-ins during these times. We now offer pain management services  as well, these services will be provided Monday – Thursday from 8:30AM – 11:00AM and 1:00pm-4:00pm.
A visit with your normal primary care physician is required before these services will be provided. We look forward to serving you in this area and helping to make your medical care more convenient and efficient for you.
Our office is located at 2624 Atlantic Blvd Suite: 1, Jacksonville, Fl 32207. We appreciate your Business… Our Last Walk-in Appointment is at 4pm